Anatomy of an Asian Icon: How 'Cuteness' Drives Tourism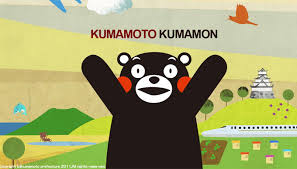 Understanding your customers is the perennial first principle of marketing - a mantra so well-worn that it is almost easy to forget. Even more so, as businesess increasingly rely on algorithms to predict what we're going to do and buy before we even think about it. So it's refreshing to come across completely different ways of thinking, which challenge our own views of the world. But it's also reassuring, no matter how different the culture, to be reminded of the need to get inside our potential customers' heads and hearts, even when we might find it hard to empathise.
Different Cultures, Different 'Cuteness' Thresholds
In the west generally, we deal in 'cute' only until about the age of 12. After that, our acknowledgement of 'cute things' tends to be restricted to babies, young animals, and the odd ceramic souvenir, usually expressed with a slight sense of knowing distance. Not so in Asia. Cuteness transcends age. It is as valid to appreciate 'cute qualities' in anything whether you are 5 or 50 years old. And, significantly, this appreciation of 'cute' can also drive business - and how!
Rabbits and Bears Can Steal Your Heart............and Your Wallet!
Peter Rabbit demonstrated the potential of fantasy animals to fire the Japanese imagination and inspire 'cute pilgrimage tourism' (cutourism?!) to the Lake District. But the story of Kumamon, while almost incomprehensible to western observers, illustrates this principle even more emphatically.
I met Kumamon earlier this year at a conference in Beijing, where he stole the show. Kumamon is a cuddly bear mascot and officially appointed 'Minister of Happiness' for Kumamoto Prefecture in Japan. In spite of there being no wild bears in the Kumamoto region, this cutesy character has generated publicity for Kumamoto far beyond the wildest dreams of most western DMOs. In addition to thousands of 'Kumamon-hunting' visitors to Kumamoto, merchandising has taken on a life of its own: there are 385 stores devoted to Kumamon; over 1,000 products have secured a licence to use Kumamon; Kumamon products are sold in almost 1,500 shops in China alone – from flasks to fridge magnets, key rings to cuddly bears, and 996 other bear-branded goods you never knew you needed. Korea and Indonesia are following suit. The Bank of Japan estimates that, in the two years prior to 2014, Kumamon generated ¥123.2 billion (c. £912 million) in revenue.
What's in a Name?
So why did Kumamoto choose this approach to branding their prefecture? Quite simply because the Japanese kanji characters that spell 'kuma' mean 'bear'; and, secondly, because the astute marketers in Kumamoto understood the 'power of cute' to capture the Asian imagination.........horses for courses, or bears for business. Eat yer heart out, PokemonGo!
(An abridged version of this article, by Tom Buncle, appeared in the Autumn 2016 issue of the UK Tourism Society Journal)