Human Resource Development/Institutional Strengthening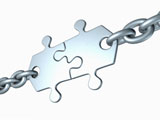 Putting the right structure, people and skills in place
"A company is only as good as the people it keeps"
(Mary Kay Ash, founder of Mary Kay Cosmetics, 1918-2001)
Hiring the right people, developing the necessary skills, and maintaining a strong business focus are merely the first steps on the ladder towards success. But we also believe in the importance of "softer" management skills required to develop an enabling culture, nurture imagination, and communicate clearly. These are the steps that help separate businesses at the top of the ladder from the rest.
We understand that organisations have souls. They need more than technical competence.
Starting with your aspirations, we assess the capacity of your current people and structure to deliver your strategic aims. We then identify the skills, ethos, systems and structure you need to achieve your objectives.
Our approach involves:
strategic analysis
performance assessment
developing corporate values
identifying skills gaps
identifying training and development needs
performance benchmarking
goal-setting
change management programmes
capacity-building programmes
sourcing the soul of the organisation - understanding your cultural DNA