Chester, England: Place-Making Strategy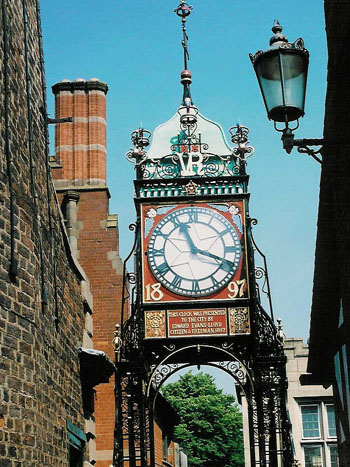 Client
Chester City Council – 2005/2006
Challenge
Chester appeared to be on the cusp of competitive decline. Competitor historic cities in the UK were investing more in regeneration, tourism facilities and retail development. Threats were growing to Chester's reputation for quality independent shopping from out-of-town shopping malls, other bigger retail centres and the Internet. Chester was a net exporter of skilled labour to surrounding cities and an importer of semi-skilled and unskilled labour. Chester's tourism product seemed more suited to satisfying its traditional, but potentially declining, existing markets than the markets of the future, who were beginning to demand higher quality and a more vibrant atmosphere.
In short, Chester knew it had to change, and wanted to establish which direction it should take for the future.
Solution
We developed a place shaping strategy, which outlined a clear roadmap for Chester to take to 2015. This was aimed at presenting Chester as an appealing place in which to live, work, do business, invest and visit
We proposed that Chester, as an elegant, small, historic city, be the first city to lay claim to the title "boutique city". This vision would guide all investment decisions and city marketing. It would send a clear signal about Chester's inherent sense of place as well as where it wanted to go
We identified aspirations for Chester in key sectors:
- Tourism: a "must-see" European destination
- Business, inward investment: an "energy centre" for the economic sub-region
- Retail: a "beacon" of retail quality, range and distinctiveness
We suggested that, in pursuing these aspirations, Chester should aim to become recognised as a leader in applying world-class solutions to the development of small historic cities. This would enhance its international reputation as well as develop local skills
69 specific recommendations for action were then set under each of 5 sectors:
- Business/inward investment: "a great place to work, invest and do business"
- Tourism/visitor economy: "a great place to visit"
- Retail: "a great place to shop"
- Education: "a great place to study"
- Chester as home: "a great place to live"
Result
A clear roadmap for Chester's future, which was endorsed by all main public and private stakeholders, including local businesses and Chester City Council
The first city in the world to lay claim to the title "boutique city"