Belarus: Destination Brand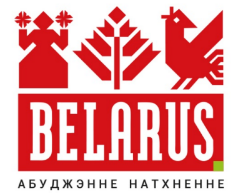 Client: Ministry of Sport and Tourism, Republic of Belarus
Challenge
Belarus didn't benefit from the post-Soviet tourism boost, which many other Eastern European countries experienced. Belarus's traditional market, dominated by older Russians visiting sanatoria and seeking a rural dacha experience, was declining. Younger Russians were turning to global capitals and the tourism infrastructure was not yet ready for western visitors.
Solution
We identified markets that might begin to replace the imminently declining Russian market in the short, medium and long-term.
We developed a national brand for Belarus and 5 sub-national brands - for Mstslavl, Polatsk, Grodna and the Augustow Canal Region, Narach, and Kamanets-Pruzhany.
The national brand focused on reinforcing an image that would appeal to both a new generation of Russian travellers, neighbouring countries and western Europeans: "refreshing nostalgia" - one of the last places in Europe where the natural, cultural, and historical environment combined to evoke memories of childhood fairytales.