Kenya-Laikipia: Destination Brand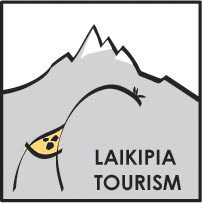 Client
Laikipia Wildlife Forum - 2008
Challenge
Following election unrest in Kenya during late 2007, the world took fright and Kenya's tourism nosedived. But, as ever, the picture painted by the media exaggerated both the scale of what was happening and the threat to visitors.

There was also evidence that tourism to Kenya might be suffering from a growing perception as a mass market destination, primarily along the coast, relative to other sub-Saharan African countries.

This seriously misrepresented the breadth of Kenya's tourism offer, particularly the quality eco-tourism experience available in Laikipia in north-central Kenya. It also threatened the livelihood of local people.

The Laikipia Wildlife Forum (LWF) , whose vision is "to conserve the integrity of the Laikipia ecosystem, by creatively managing its natural resources to improve the livelihood of its people", recognised the need for action.

Laikipia, which is heavily dependent on tourism, needed to establish a reputation that would guarantee its future. A way had to be found that would enable Laikipia to continue to attract visitors in the face of changing perceptions of Kenya.
Solution
We developed a brand for Laikipia under the auspices of the Laikipia Wildlife Forum. This would help distinguish Laikipia from popular misperceptions of Kenya. It would also enable Laikipia to compete with other high quality, scenic wildlife destinations in Africa. And it might even help redress the misperceptions of Kenya as a whole, by showing the quality and unique character of this special part of Kenya.

Workshops were held with tourism operators throughout Laikipia to clarify the region's essence. What made Laikipia different, unique and worth visiting?

We identified Laikpia's core brand values, as:
- Expansive
- Engaging
- Exhilarating
- Stylish


We developed a positioning statement, which encapsulated Laikipia's brand assets:
Laikipia is Kenya's high country. It offers solitude, freedom and space in a wild landscape, whose diversity ranges from the snow-capped peak of Mt. Kenya to the edge of the Great Rift Valley to desert.
It has an abundant variety of wildlife and diverse culture. Yet it is a genuine working environment, where you can engage with people on a personal level – with guides, hosts and the local people, who are working together for a sustainable future for Laikipia.
It offers genuine intimacy and adventure: whether experiencing its wildlife, scenery and solitude on horseback, foot, bicycle, balloon or flying safari.
It is warm, friendly and stylish, in the way guests are personally hosted in architecturally unique and comfortable lodges.
Laikipia's crisp clear air, boundless vistas and unrestricted access to the landscape and wildlife offer an invigorating and exhilarating experience in an astonishingly comfortable climate for an equatorial destination.
Its expanding eco-system reflects one of Africa's most successful attempts to restore the balance that used to exist between people, wildlife and the land. It is a place where people treasure the resources they have inherited and are committed to securing them for future generations.

Following articulation of these brand values, a new logo was developed for the Laikipia Wildlife Forum by a local Laikipian artist. This used the iconic image of Mount Kenya, along with a giraffe, to reflect the values associated with spacious landscapes and majestic scenery populated by wildlife.
Result
Consensus on the brand amongst Laikipian tourism operators, leading to increased collaboration on marketing activities for Laikipia.
Greater coherence in the presentation of Laikipia in international markets.
A chance to reposition Kenya in international markets: to redress the image of mass tourism and compete with other quality African scenic and wildlife destinations.