How is Business Shaping Up for 2016? ......Snapshot 1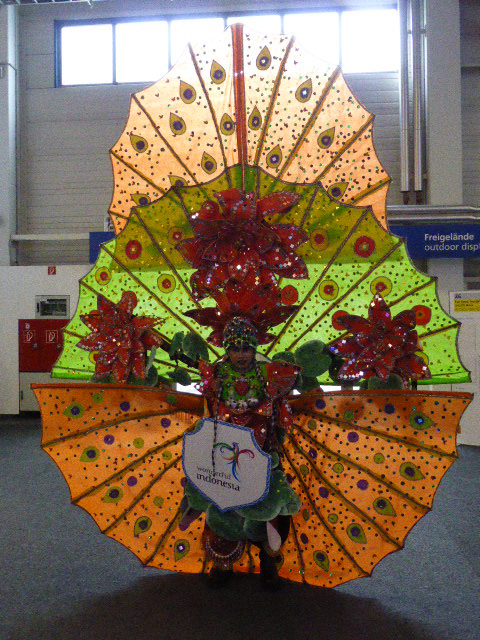 The razzamatazz of the big European trade fair season is pretty much over for the year. Here's a series of 3 snapshots on how 2016 looks like shaping up, based on observations and recent conversations with a range of NTOs, tour operators, hoteliers, and other travel industry operators.
Snapshot 1: Winners, Losers and the Big Question
Talk to the Ringmaster, not the Clowns, when the Circus Comes to Town
Trade fairs are a maelstrom of curtailed meetings, snatched conversations on the hoof, cocktail parties, and near collisions with surreal characters from the deep recesses of some PR agent's chemically-influenced mind. If you can dodge the ubiquitous ethnic dancers, glorious garudas, and assorted cast of crazily costumed characters promoting everything from responsible tourism to all-inclusive resorts, beaches to 'business solutions', and holidays to health (yes, even Bangkok Hospital had a stand at ITB Berlin), trade fairs can yield interesting insights into market trends and a range of views on how the world will, and won't, travel in 2016.
Talking to senior representatives from a number of destinations, some interesting trends emerged. In some ways these are to be expected. But there is also a different spin from past years with regard to safety fears and how this might affect people's willingness to travel and which destinations they will consider……. and which they won't.
Perception vs. Reality
Inbound tourism to Egypt is down 40%, visitors are staying away from Tunisia, some operators selling Turkey have collapsed, and concern about the Zika virus is threatening attendance at the Rio Olympics. But it's not just destinations that have experienced terrorist attacks, disease or natural disasters that are suffering. Tragically, the closure of 10 hotels in Petra and 40% occupancy in some Dead Sea hotels tell a despondent story of how a stunning and ostensibly safe destination such as Jordan is suffering from its image being conflated with that of its more turbulent neighbours (Syria, Iraq, Lebanon, Israel, Egypt and Saudi Arabia). Statistically, this is irrational; but, sadly, fear seems to be increasingly trumping reason.
More surprising, perhaps, is a reported drop in demand for leisure travel to ever-popular European cities, such as Paris, London, and Rome since the Paris attacks – allegedly because some travellers are becoming wary of big cities they fear might be terrorist targets. The subsequent attacks in Brussels have more recently reinforced this fear. Nevertheless, ironically, some operators told a story of rural areas beyond the capitals sustaining a healthy interest from these same markets, particularly in England, Scotland and France.
Winners and Losers
However, while the Middle and Near East, including Turkey and North Africa seem to be the biggest losers, destinations in Asia, Africa and the Caribbean had big smiles on their welcoming faces at ITB. Closer to home, the main beneficiaries this summer are likely to be: Spain – but watch this space for price hikes as accommodation starts to fill up; probably Greece, if planned fam trips manage to reassure travel agents, journalists and bloggers that resorts and refugees are quite separate from each other on the Aegean islands; the Caribbean, which may attract more first-timers this year, as traditional destinations closer to home are perceived to be off limits and the price gap narrows; and South East Asia, for those with deeper pockets; and, possibly, 'staycations', as people wait, watch, and decide to avoid the hassle of international travel at a time of uncertainty and safety jitters by staying at home.
The Big Question
So, the big question is: will people come to accept there are risks inherent in all travel, see the current situation through a more balanced lens, and resume normal travelling patterns; or are we seeing a changed attitude to risk, which will influence where people travel for the foreseeable future? My next blog, Snapshot 2 'A Changing Psychological Landscape', attempts to answer this question.